How to Measure Tire Tread Depth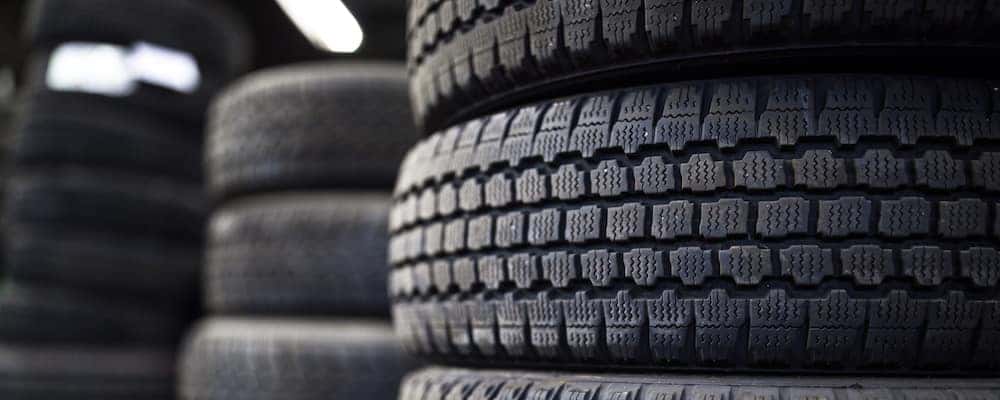 Good tire treads are essential for proper traction on Greenwich roads–if your tire tread depth is too low, this can lead to poorer fuel efficiency, flat tires, blowouts, and dangerous skidding. But don't fret! Explore our guide to checking tire tread wear to find out if you need to replace your tires at Jaguar Darien, then visit our service and parts departments for all your tire needs.
How Do I Check Tire Tread Wear?
The lowest tire tread measurement before you need to change your tires is  2/32 of an inch. If the treads are lower than that, don't hesitate to head to your New Canaan-area tire shop or dealership and get your tires replaced.
There are a couple methods for tire tread measurement, and some of them you can do with items lying around your house or even in your pocket so you can check on the go!
Check for an indicator mark. Some tires have a red mark built into the rubber that indicates when you have reached the 2/32-inch limit.
Use a ruler. Insert the ruler between the tire tread grooves to measure the dept, but be sure to account for the tiny amount of extra space at the beginning of the ruler.
Use the penny trick. With Lincoln's head face-first, stick the penny between the grooves. If you can see his whole face sticking out, your treads are too thin.
Be thorough. Be sure to measure your tire tread depth on all four tires, and in multiple places on each tire.
Now that you've gotten up close and personal with your tires, you may be wondering how to read tire numbers? We can help with that, too.
Keep Your Vehicle in Top Shape at Jaguar Darien
If it's time to replace your tires in Stamford, schedule service at Jaguar Darien. Get more tips from our service center, like how to unlock a steering wheel, and rely on us for your vehicle maintenance needs, from tire alignments to oil changes to major repairs. Be sure to check our rotating service specials and parts specials to get a great deal on your next visit!
More From Jaguar Darien
Need to learn how to change a flat tire so that you're prepared in an emergency? While Jaguar Roadside Assistance is always a call away, knowing how to change a flat tire is an important skill to have. Follow these recommended steps from the Jaguar Darien service department! Service Department Schedule Service Tools Needed to Change…

Good tire treads are essential for proper traction on Greenwich roads–if your tire tread depth is too low, this can lead to poorer fuel efficiency, flat tires, blowouts, and dangerous skidding. But don't fret! Explore our guide to checking tire tread wear to find out if you need to replace your tires at Jaguar Darien, then visit…

Schedule Service The Jaguar Roadside Assistance program provides Jaguar owners with 24/7/365 access to help when you need it most, even if you're far away from home. By simply calling the Jaguar Roadside Assistance number at 1-800-4-JAGUAR (1-800-452-4827), you'll get the help you need right away. How Jaguar Roadside Assistance Works The Jaguar Roadside Assistance…