Safer Driving with Jaguar Head-Up Display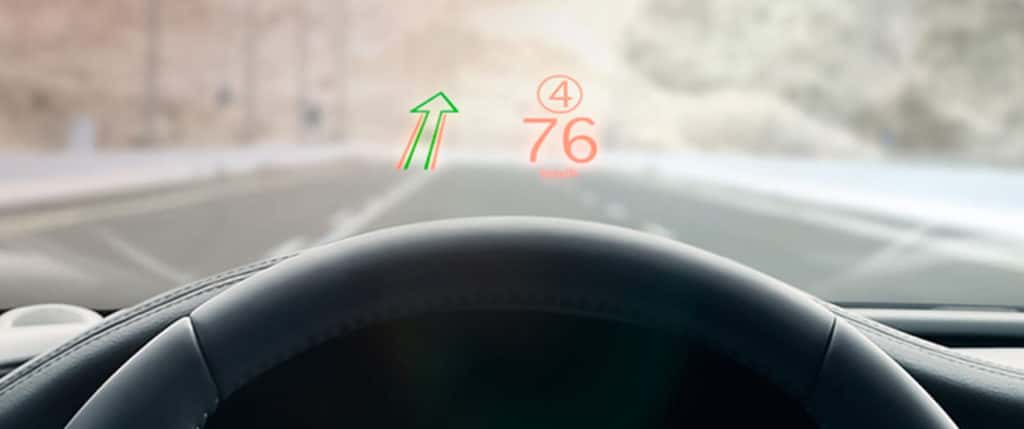 Jaguar has been innovating the Greenwich roads for years, from the impressive style down to the Jaguar technology. One tech feature that has been standing out among the crowd recently is the Jaguar head-up display. This technology boasts a variety of innovative tools and features that make it a must-have among drivers. See for yourself why this is something you'll appreciate.
Clear View
The Jaguar head-up display provides pertinent driving information directly in the driver's line of sight. This means that you don't have to take your eyes off the road in order to find specific information, such as your next turn or how fast you're going. Instead, you can keep your eyes on the road and have everything you need right in front of you. Plus, this feature doesn't care what the weather is outside, as it offers a crisp view whether you're driving in rain or direct sunlight.
Made for Racing
The Jaguar head-up display was created as a racecar tool that was remade to work for the everyday West Port driver. For racecars, drivers can have a direct line of their intended lane while also offering information about when to move lanes safely. In addition, they also have access to other drivers on the course so they can make the right moves to be winners.
Speedometer
For the regular New Canaan drivers, the head-up display offers your speed right on the dashboard. This way, you will always be aware of how fast (or how slow) you're going so you can make smarter driving decisions. Think of this as the best tool to keep you from experiencing a hefty traffic ticket.
Rule the Road
Today's Jaguar offer impressive navigation features through the InControl® Touch systems, and this integrated navigation is displayed right in front of your eyes. As you're driving, you will be able to see your next move, so you can ensure you're always headed in the right direction. Plus, the information updates quickly, so you can be sure you always have the latest information right tin front of your eyes.
Explore the Head-Up Display at Jaguar Darien
The head-up display is offered on all Jaguar models, so be sure to visit Jaguar Darien to compare vehicles and find the one that's right for you. From sporty performance models to versatile SUVs, we have something for everyone. Check out our inventory at 1335 Post Rd. in Darien. If you'd like more information or want to start the application process, feel free to contact us online or call us directly at (866) 217-4112. Our team is always available to answer your questions, help you learn more about the head-up display, or get you home to Greenwich in a new vehicle.