Unique Restaurants in Westport, CT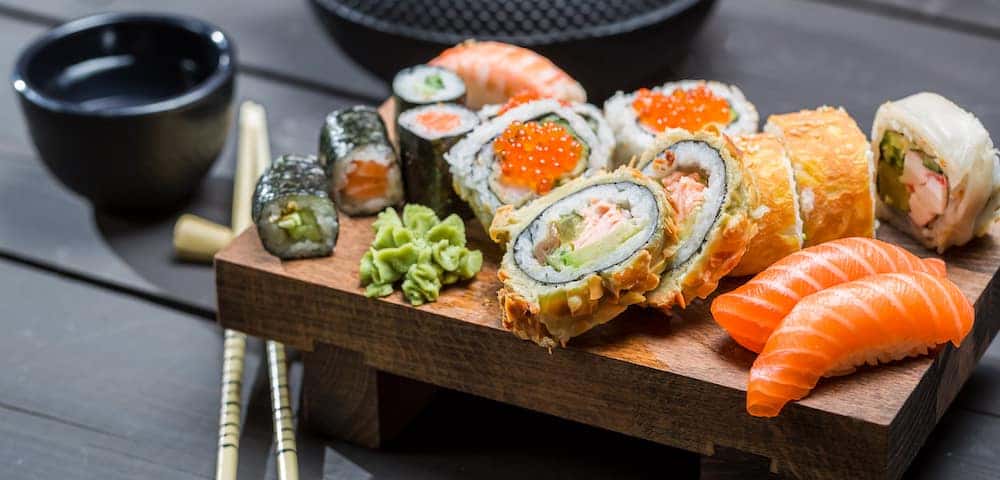 Interested in trying out some of the more unique restaurants in Westport, CT? With these recommendations for places to eat in Westport, you and your family will be setting out on a culinary adventure after a day of Greenwich activities. Learn more with Jaguar Darien!
Sushi in Westport, CT
Stamford residents curious about options for sushi in Westport, CT should head to the following restaurants:
Pink Sumo Sushi & Sake Café: This spot prides itself on providing the freshest sushi with the best ingredients. Choose from a variety of rolls and noodle dishes, including the Mango Tango with spicy king crab, the Bollywood with spicy crunchy tuna, and traditional wonton noodles soup.
Kawa Ni: Unique sushi such as smoked Hamachi and duck & truffle are featured on the menu, as well as various other Japanese dishes, from ramen to rice bowls and dumplings.
Pizza in Westport, CT
Most New Canaan residents enjoy a nice slice of pizza every once in a while. Try these distinctive, authentic pizza joints in Westport – some a little fancy, others more down to earth:
Westport Pizzeria & Restaurant
Romanacci
Frank Pepe Pizzeria Napoletana
Brick & Wood
Angelina's Trattoria
Little Nick's Pizza & Pasta
Parlor Pizza
Joe's Pizza
Via Sforza Trattoria
Terry Lodge (rated as one of Connecticut's Best Pizzas in the state by Connecticut Magazine)
Other Places to Eat in Westport, CT
There are a number of other unique places to eat in Westport, CT. These include:
Spotted Horse, a classic New England tavern with your favorite comfort foods
Terrain Garden Café, which provides a distinctive environment and dining experience with food served on wood planks and drinks in mason jars
Bartaco for an atypical take on tacos, with options like duck, sesame ribeye, fried oyster, and more
Learn More with Jaguar Darien
In addition to recommending unique restaurants in Westport, CT, Jaguar Darien is also here for Greenwich drivers in a variety of other ways, from informing them how Jaguar InControl® works to providing instructions on how to change a flat tire. Connect with our team today!
More from Jaguar Darien
Who says you have to sacrifice fuel economy to get luxury and power from a vehicle? Not Jaguar! Our Darien customers know that the plush interior and incredibly robust engine of the Jaguar XE provides all the comfort and raw power they would ever need, without breaking the bank when they visit the gas pump….

The 2020 Jaguar I-PACE is an all-electric way to get around Greenwich, but it's so much more than that, too! It offers incredible range for an electric vehicle, but it doesn't sacrifice any of the power or luxury that you'd expect from a Jaguar SUV. Jaguar Darien is the place to be when it comes to…

Searching for a luxury SUV that doesn't compromise on looks or luxurious touches? Thanks to the many 2020 Jaguar F-PACE color options, you can easily personalize your ride with nearly thirty paint colors and a wide range of interior options for upholstery materials, finishes, and stitching. Learn more about the F-PACE color options before visiting…