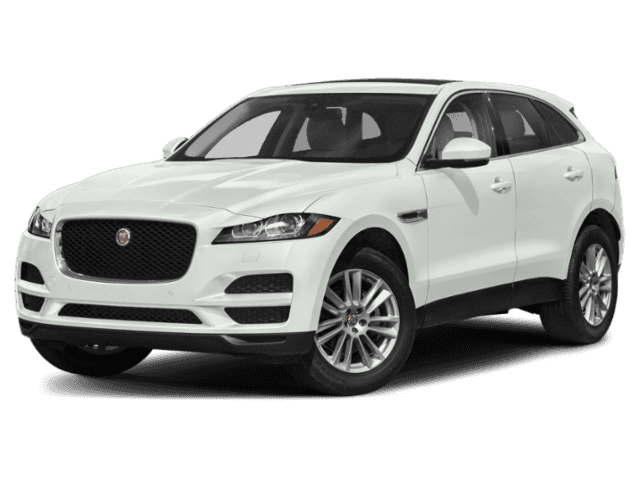 2020 Jaguar F-PACE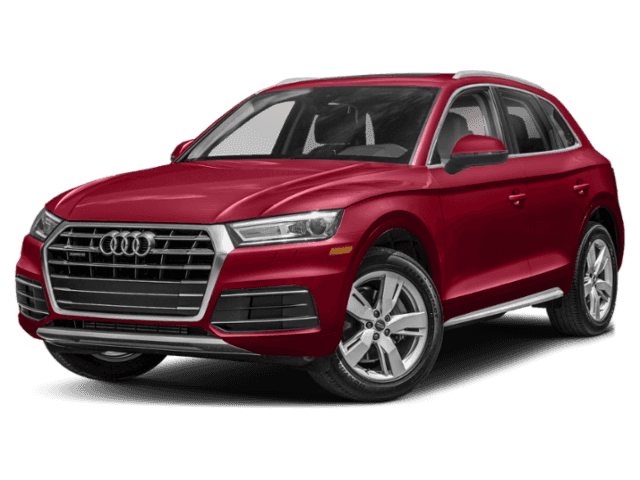 2020 Audi Q5
2020 Jaguar F-PACE vs. 2020 Audi Q5
So, you've started your search for a new luxury crossover SUV. If you're anything like the drivers we know in the Greenwich region, you're probably giving ample consideration to both the 2020 Jaguar F-PACE and the 2020 Audi Q5. Although we understand why some love the latest Q5, any driver comparing the Jaguar F-PACE vs. Audi Q5 would be wise to go the other way! Find out why, below.
247 hp 2.0L Turbo 4-Cylinder
8-speed shiftable automatic
Cargo Space (Rear Seats Up)
Q5 or F-PACE: Engine Options
Although the base-level engines of these two SUVs are more or less evenly matched, true performance enthusiasts really only have one option in this contest! That's because you'll have a more compelling suite of upgrade options in the F-PACE:
Jaguar F-PACE Engines

2.0L turbocharged I4 with 247 hp and 269 lb-ft of torque
2.0L turbocharged I4 with 296 hp and 295 lb-ft of torque
3.0L supercharged V6 with 380 hp and 332 lb-ft of torque
5.0L supercharged V8 with 550 hp and 502 lb-ft of torque

Audi Q5 Engines

2.0L turbocharged I4 with 248 hp and 273 lb-ft of torque
2.0L twin-turbocharged I4 with 349 hp and 369 lb-ft of torque
While both models come standard with all-wheel drive, the F-PACE has a longer wheelbase, a tighter turning radius, a higher maximum towing capacity, and a larger fuel tank. These advantages make it the clear winner.
Q5 or F-PACE: Interior Space
You want an SUV that's fun to drive, but you need an SUV that can handle any and all of your day to day errands and challenges. Here's how these two challengers measure up:
F-PACE Cargo Volume: With 33.5 cubic feet of cargo space behind the rear row, and up to 63.5 cubic feet with the rear seats folded flat, the F-PACE is significantly more capable than the Q5.
Q5 Cargo Volume: The Audi Q5 only delivers 25.1 cubic feet and 53.1 cubic feet in either position, which means it may leave you wanting more when you're out and about in New Canaan.
Q5 or F-PACE: Pricing and Value
If you've done any research at all, you already know that the 2020 Jaguar F-PACE and the 2020 Audi Q5 start with near-identical price tags. However, that doesn't mean that they're equals. Here are a few of the differences that any driver should be aware of:
Warranty: The F-PACE includes a standard 5-year/60,000-mile new car limited basic warranty. The Audi Q5 offers a similar level of protection, but only for four years or 50,000 miles. The same statement is true for their powertrain warranties.
Roadside Assistance: Choosing the Jaguar means you'll get five years or 60,000 miles of complimentary roadside assistance. Complimentary roadside assistance from Audi only lasts as long as their warranty.
Standard Features: The baseline F-PACE includes an 11-speaker Meridian™ audio system, a 10-inch touchscreen, front and rear parking assistance, and so much more! The Q5 only offers a 10-speaker audio system and a 7-inch touchscreen as standard, and you'll have to pay more for parking assistance!
Wondering about the other features that you can get in this Jaguar? Check out the F-PACE pricing info to learn more.
Experience the Jaguar F-PACE in Person
Now that you've compared the 2020 Jaguar F-PACE vs. Audi Q5 in-depth, we're sure that you'll be eager to get behind the wheel. Don't wait to take the next steps! Check out our new F-PACE inventory or browse through our F-PACE lease offers today. Still doing research? You'll find even more to get excited about when you explore the Jaguar F-PACE colors and pit the 2020 F-PACE vs. Porsche Macan.