Which is Better? The 2017 Jaguar XF vs the 2017 Audi A6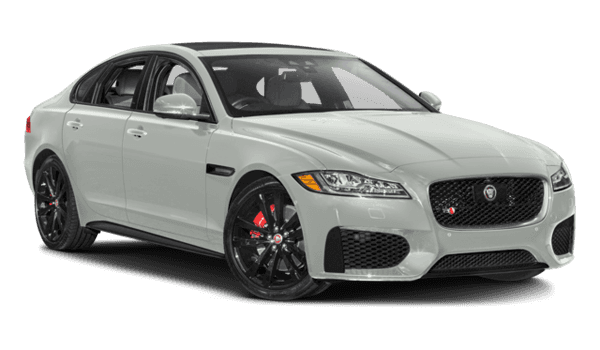 2017 Jaguar XF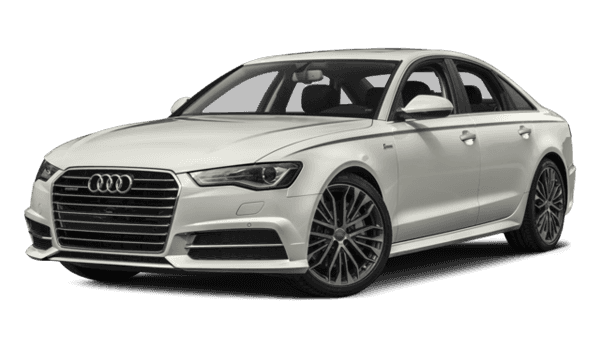 2017 Audi A6
West Port drivers deserve a luxury model that meets your expectations, and when you're comparing the 2017 Jaguar XF vs the 2017 Audi A6, you'll soon see that only one of these models belongs in your driveway. Read below to learn more about how the new Jaguar model offers more than the competition.
Spacious Rides
Whether you're looking for a vehicle that can provide you with the right amount of passenger space, or you're interested in a vehicle that can deliver all the cargo space you need, you'll be in luck when you opt for the Jaguar XF over the Audi A6. For your passengers, the Jaguar XF delivers a vast amount of passenger space in both the front and back seats, which means that everyone in the cabin will have a comfortable place to stretch out and relax. For those who drive the Audi A6 home, your passengers will feel more cramped inside the cabin, which will make for a less enjoyable ride throughout Greenwich.
In addition to passenger volume, the Jaguar XF also delivers an impressive amount of cargo space. Behind the back seat, you will enjoy 19 cubic feet of cargo space, which is enough for you to enjoy that shopping trip or pack your cargo area up with gear for a New Canaan adventure. Inside the Audi A6, you'll only find yourself with 14.1 cubic feet of cargo space, which means you won't be able to fit as much in this model as you can in the Jaguar. So for your cargo and your passengers, be sure to choose the model that makes the most sense for your driving needs.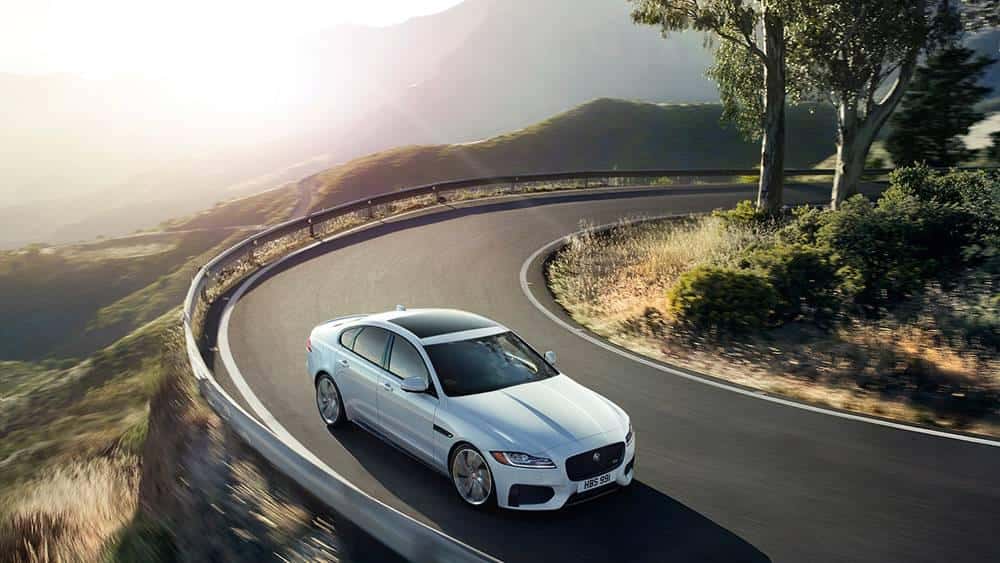 ---
Powerful Drive
No West Port driver wants to spend money on a luxury vehicle that puts off the starting line. Instead, you want to invest in a vehicle that demands attention everywhere you go. The Jaguar XF comes standard with a 3.0L engine that delivers 340 hp and 332 lb-ft of torque, which will not only make heads turn but generate the excitement that you're looking for. The Audi A6 doesn't give you that same type of feeling. Instead, this model comes standard with a 2.0L engine that offers 252 hp and 273 lb-ft of torque, which doesn't even come close to the same type of power. In addition, the Jaguar comes standard with an eight-speed automatic transmission so you can easily maneuver and change gears. The new Audi A6 comes standard with a manual transmission, which means you must do all the work yourself. If you're comparing both these models, be sure to choose the one that offer you the power you crave.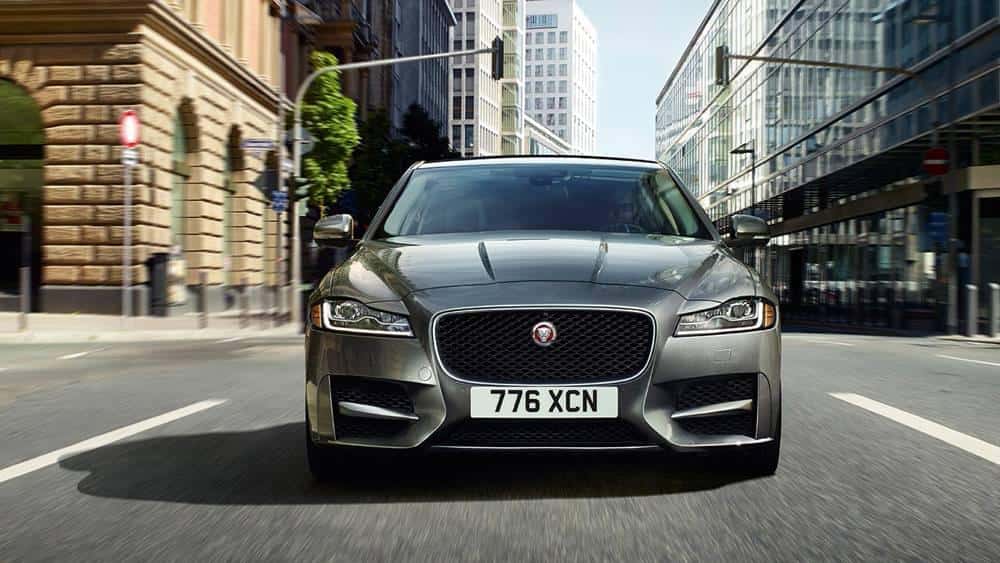 ---
Tantalizing Technology
Vehicles today are equipped with so much technology that drivers barely must do anything when they're behind the wheel. In addition, these models today offer so much more in terms of entertainment and connectivity. The new Jaguar XF offers the well-known Jaguar InControl Touch™ system, which delivers all the entertainment and information you want on an 8-inch touchscreen. However, you can even upgrade to the InControl Touch Pro™, which offers the same features but comes with a better navigation system, voice-activated controls, and a 10.2-inch touchscreen.
The Jaguar also comes with InControl Protect™, which makes it easy for you to access 24/7 roadside assistance when you need it. In addition, if you're ever in a collision, you can connect with first responders with the push of a button, and your vehicle can send them diagnostics and location information.
The Jaguar Remote™ feature lets you stay connected to your car while on the go by letting you start/stop the engine, lock/unlock doors, and even send directions to yourself all through your smartphone.
Finally, sit back and enjoy the drive with InControl Apps™, which not only allows you to connect your smartphone directly to your vehicle, but also places your favorite apps like Open Table and Pandora right on the home screen for easier access.
If you're looking for any of these features in the Audi A6, you won't find them. So when you want the vehicle that tantalizes you with technology, there's only one mode that makes sense.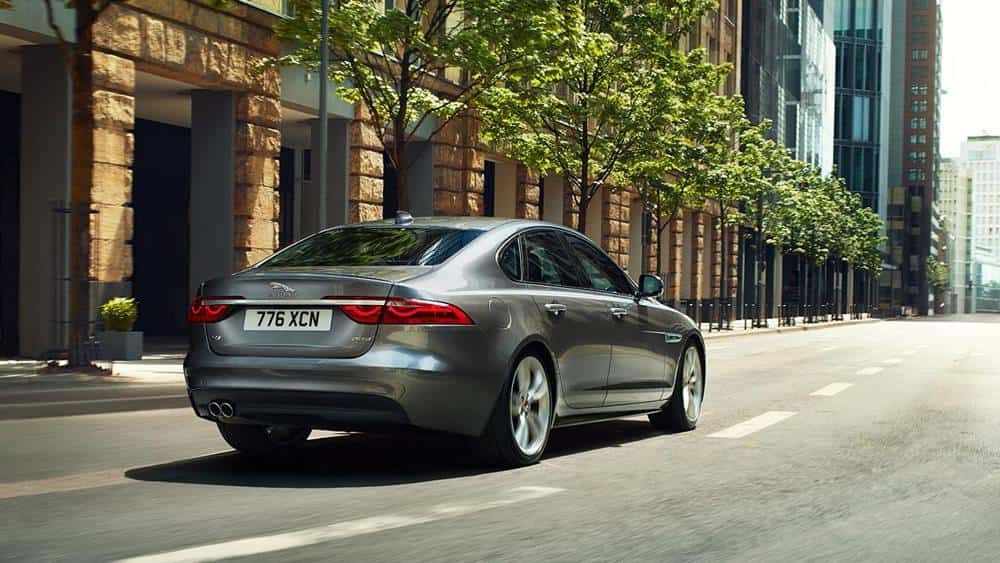 ---
Choose Your Jaguar at Jaguar Darien Today
Comparing the 2017 Jaguar XF vs the 2017 Audi A6 may seem like a good idea at first, but once you start doing a little research, you quickly notice that the Jaguar XF is the overall choice thanks to its impressive technology, ample space, and immense power. Visit Jaguar Darien today, located at 1335 Post Rd. in Darien, CT, to see our large inventory of Jaguar models for you to bring home today. Feel free to also contact us online or by calling (866) 217-4112 to learn more about our new models, apply for financing, or to schedule your test drive.